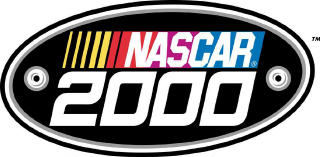 DARRELL WALTRIP OFFERS WISDOM ON THE FUTURE
(NASCAR explores the next generation of the sport
via its new millennium celebration -- NASCAR 2000)
DAYTONA BEACH, Fla. (Dec. 6, 1999) -- Darrell Waltrip ruled NASCAR's Winston Cup division in the early '80s, winning championships in 1981, '82 and '85. As Waltrip's record-filled career on the track winds down, NASCAR 2000 looks to the Kentucky-born driver for his wisdom as stock car racing prepares for the new millennium.
"A lot of people look at racing like it is only mechanical," said Waltrip, whose Victory Tour 2000 will bring his driving career to an end. "They think it's all cars, tracks and going around in circles, but now racing is way beyond that. There is much more emphasis on entertainment."
To deal with the demands of entertaining the fans, Waltrip thinks drivers of the future will have to be incredible time managers. As NASCAR grows in popularity, more will be expected of its stars, and Waltrip thinks a team's ability to deal with that pressure will be the key to its success.
"All of the drivers I have ever been around have never been able to say 'no'," said Waltrip, whose 84 NASCAR Winston Cup victories make him the sport's winningest active driver, tied for third all-time with Bobby Allison. "But with sponsors spending more money, wanting more races and more appearances, they want to capitalize on their investments. They want more than just their name on the side of the car.

"Drivers are racing the clock on and off the track," Waltrip added. "It's a lifestyle that has a great potential for burnout. I don't think people realize the stress race car drivers live with. We are on call 24 hours a day, seven days a week. When the phone rings, we know we have something to do."
For Waltrip, however, keeping in contact with the fans -- especially the younger ones -- is very important. Voted the sport's Most Popular Driver in 1989 and '90, Waltrip thinks a driver's position as role model is automatic and must be maintained if NASCAR's successful run is to continue.
"When people pay money to see you perform, you owe it to them to be a moral and ethical person," Waltrip said. "There is no choice of whether you want to be a role model or not. It comes with the territory.

"I remember as a kid what a special moment it was when a driver stopped and paid attention to me even for a few seconds," Waltrip explained "It's nice to see that some of the young drivers have great examples to follow. Dale (Earnhardt) Jr. has Dale Sr., Adam Petty has Richard and Kyle and Dale Jarrett has Ned. The importance of taking time with the fans is being passed on."
On the track, Waltrip sees the competition continuing to improve.
"As the sport moves into the 21st century, I think it will continue to be Ford, Chevrolet, Pontiac and soon Dodge," Waltrip said. "It will be manufacturer versus manufacturer, and I think multi-car teams are here to stay. They are no longer a wave, they are a fact. I think you will find more and more teams finding ways to take advantage of the multi-car approach."
So, what is the secret to keeping NASCAR running smoothly well into the future?
"You have to look toward strong leadership," Waltrip said. "You have to have confidence in whoever is steering the ship. It doesn't matter if the captain is sleeping and the ship hits an iceberg, it's still his ship. No matter what pops up, leadership needs to have the ability to keep things going in the right direction."
© 1999 NASCAR
Inside - Table of Contents
Guest Book - E-Mail
® AMA Pro Racing
NASCAR Winston Cup Series
NASCAR Busch Series
NASCAR Goody's Dash Series
NASCAR Slim Jim All Pro Series
NASCAR Craftsman Truck Series
ASA-ACDELCO
Racin' Florida Style